Login
Log in if you have an account
Register
Having an account with us will allow you to check out faster in the future, store multiple addresses, view and track your orders in your account, and more.
Create an account
The Ultimate Sex Toy Packing Guide for your next vacation!
24 Jul 2021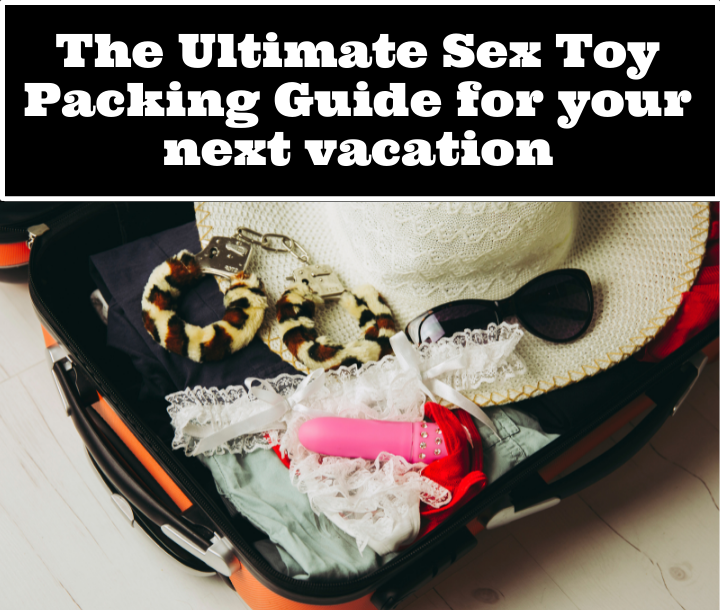 Want to spice up your next vacation?
Whether you're headed on a solo trip or a romantic couples' retreat, consider bringing a sex toy along for the ride! Studies have shown that people tend to have more sex on vacation, since the stresses of normal life are absent—no dishes, no laundry, no agenda, no other responsibilities—which makes making time for using a vibe or other toys easy!
Here are a few tips and tricks to traveling with sex toys, lubricants and more – plus some of our favorite travel-friendly toys, and tips on how to pack them!
If you're bringing more than just a few toys, consider checking your bag.
Checking your luggage means you won't be there to deal with it in public, making the entire process of flying with toys far less stressful. Although handcuffs, ties, and even a few BDSM-type items (like some whips) have been approved by the TSA for carry-on, checking your bag may give you more peace of mind during your travels.
If you have an expensive toy you want to bring and are worried about its safety, or if you don't have check-in luggage, feel free to pack them in your carry-on, but just be ready to answer any questions that may come up about them from security. (If that's the case, don't worry - we guarantee you won't be the first to bring your favorite buzzy friend on a trip with you!)
Bringing your toys in your carry-on bag? Packing them correctly is key!
If TSA asks to inspect your bag, packing your toys correctly can prevent a lot of messy situations. Using a toy storage container can prevent them from digging through your entire suitcase – you can also use individual clear plastic bags for each toy you're bringing, so security can see exactly what it is right away, and will prevent any contamination if they do end up being inspected.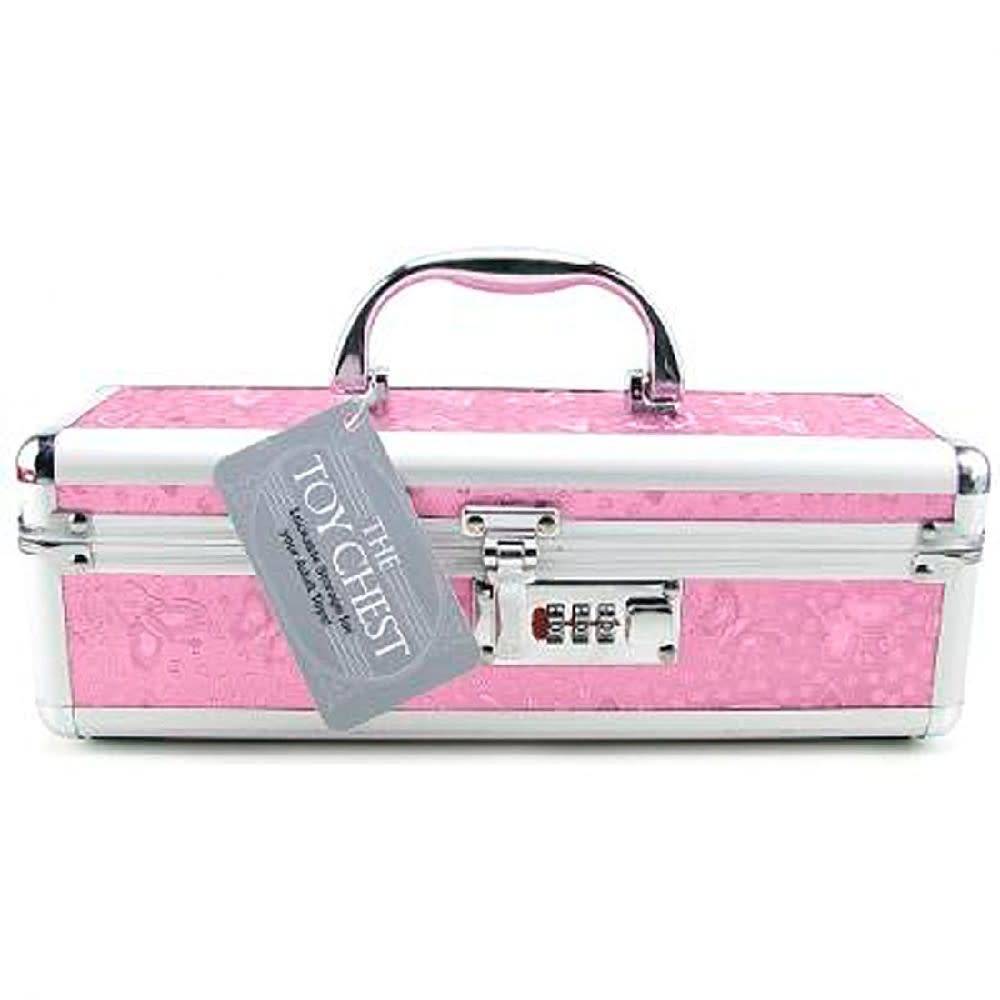 Battery Operated Toys vs. Rechargeable Toys
If your toy is battery operated, remove the batteries prior to packing them up (but don't forget to have a bag of replacement batteries in your bag!). If you have a rechargeable toy, luckily many luxury sex toys come with a travel lock of some form these days. Usually, this will mean you can simply hold down a specialized combination of the toys' buttons to lock and unlock the toy, meaning you no longer have to worry about the toy suddenly springing to life in your suitcase!
Here are a few of Groove's favorite battery operated travel toys: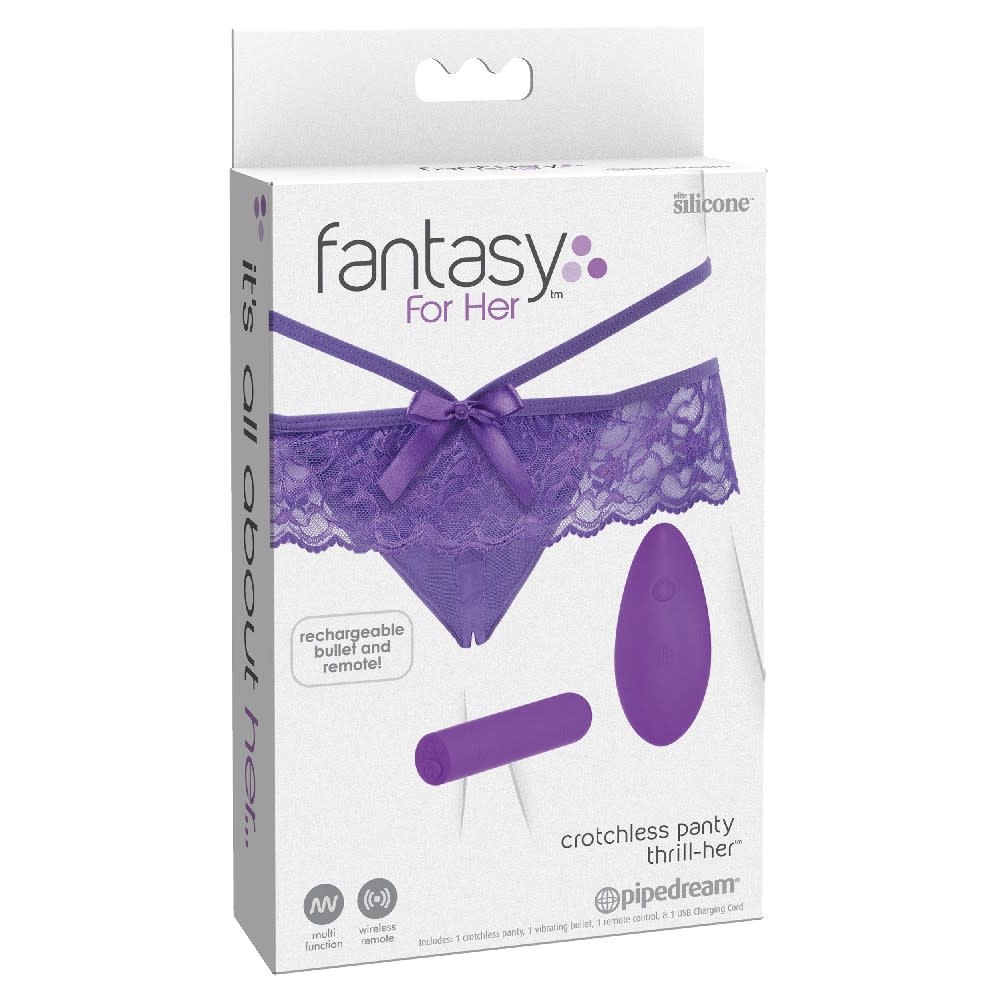 Fantasy For Her Crotchless Panty Thrill-Her
Screamin' O Ohare Vibrating C-Ring
Doc Johnson Super Sucker Masturbator 2.0
CalExotics Hide & Play Lipstick Mini Vibe
Here are a few of Groove's favorite rechargeable travel toys:

Svakom Vick Neo Connexion Vibrating Prostate Massager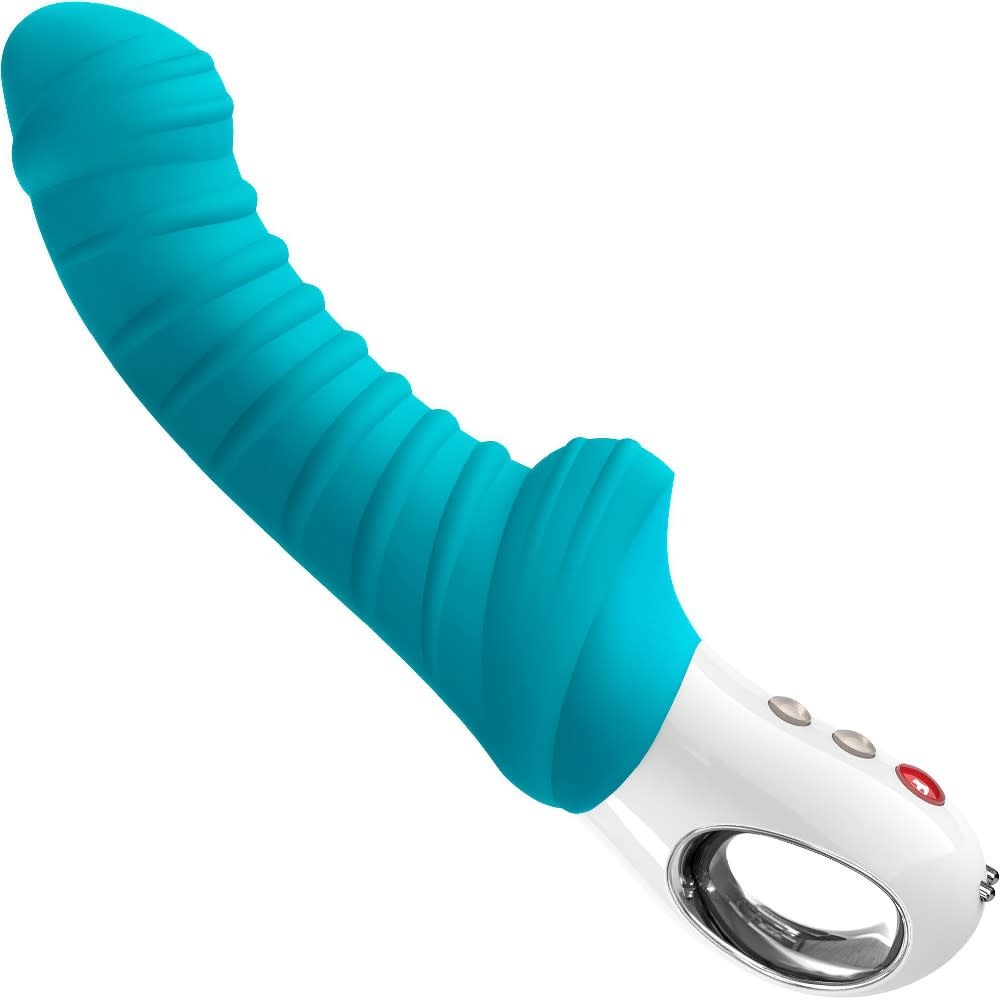 Sensuelle Remote Control Rechargeable Mini Butt Plug
When it comes to lube, treat it like any other liquid that you may travel with—keep it under the designated limit. (That's 3.4 ounces in a quart-sized bag in your carry-on.)
Here are a few of Groove's favorite travel-friendly lubes:
Sliquid Swirl 2 oz. Flavored Water-Based Lubricants
Pjur 3.4 oz Original Silicone Lubricant
Naked Silk 3.3 oz Hybrid Lubricant
System JO 1 oz Water-Based Lubricant
Bring your own toy cleaner!

While cleaning your toys after use may be at the back of your mind when planning your vacation, bringing your toy cleaner is a must! Be wary of hotel soaps for cleaning - soaps often contain a moisturizer of some kind, which means oil, and oil is a quick way to ruin a silicone toy, and may not be formulated to be used in intimate areas.

Here are a few travel-ready toy cleaners: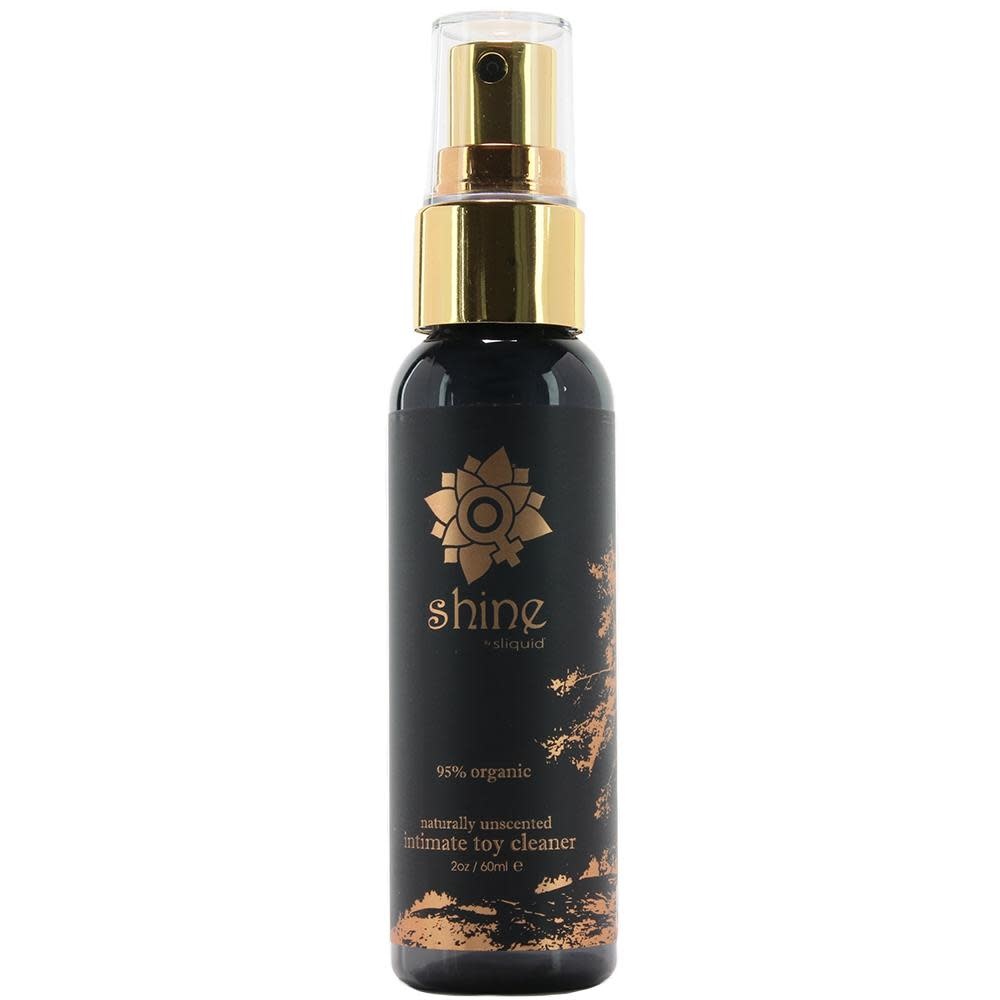 Sliquid 2 oz Shine Toy Cleaner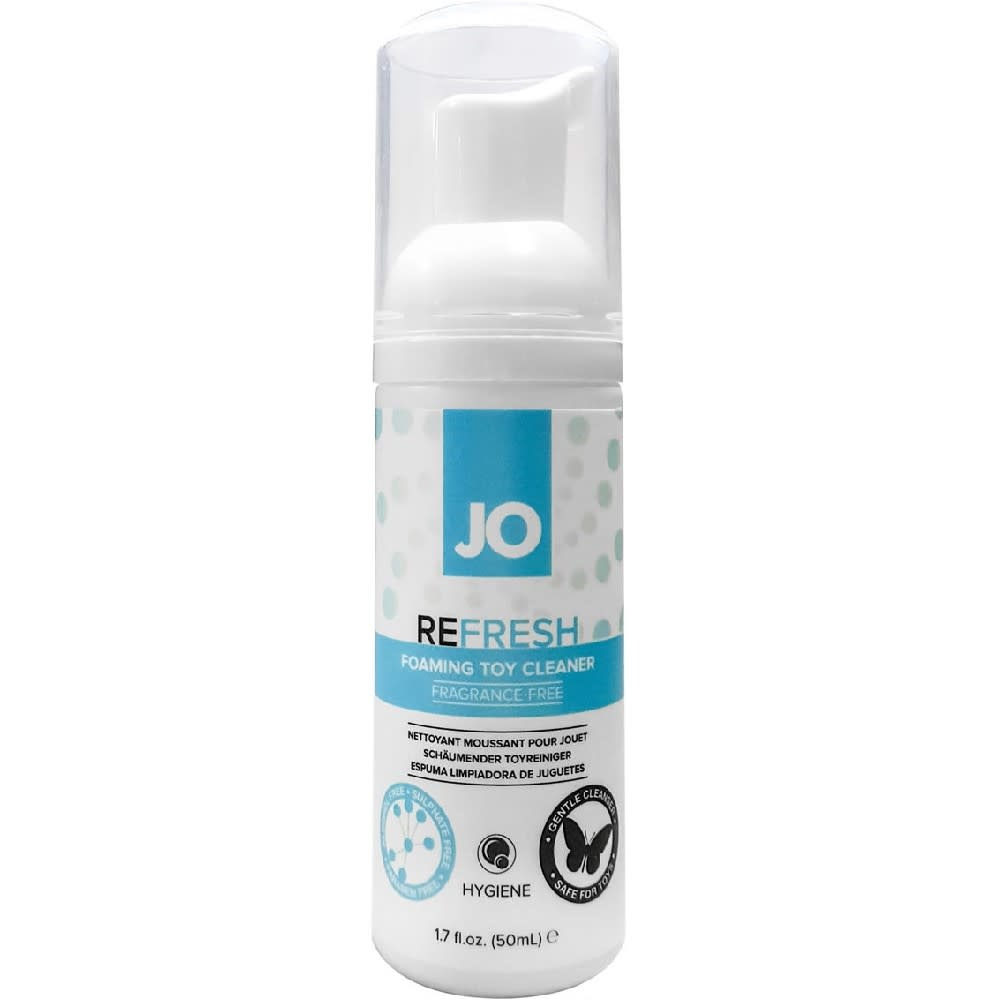 System JO 1.7 oz Unscented Antibacterial Toy Cleaner
Dependent on where you're planning to travel, researching the spot you're planning to lounge at can make a huge difference in your naughty plans. While it's unlikely, some countries actually have bans on sex toys being brought into them. Places such as Thailand, Vietnam, the Maldives and India are just a few that have such bans, so make sure to check online before you go or risk getting your toy confiscated.
If that's not the case for your out of country vaca - travel away! However, if you're bringing a rechargeable toy, bear two things in mind - a travel adaptor for your plug-in toys may come in handy, and ensure your more lengthy toys are always checked-in, not in your carry on bag - the TSA prohibits 'tools' of any kind over 7 inches in length to be carried on to the plane, as they may be used as weapons.
Have you traveled with your naughty unmentionables before?
Let us know in the comments!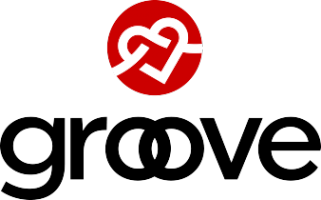 Leave a comment