Login
Log in if you have an account
Register
Having an account with us will allow you to check out faster in the future, store multiple addresses, view and track your orders in your account, and more.
Create an account
Planning the Perfect Bachelorette Party!
25 Feb 2020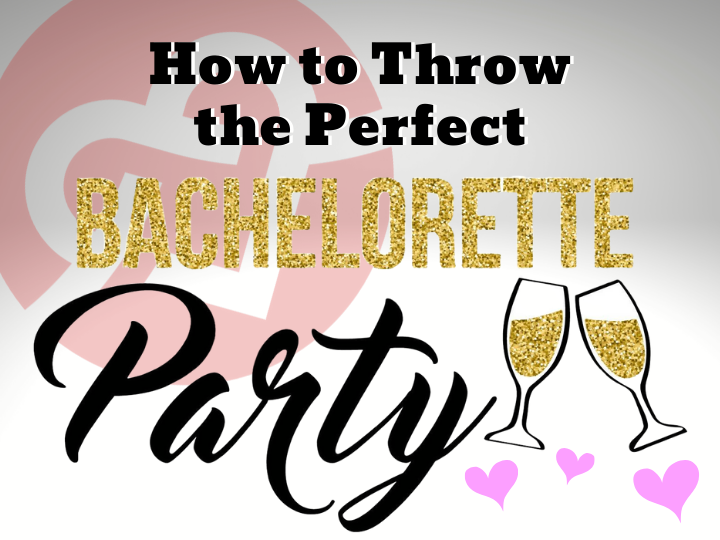 The goal of a Bachelorette party is to keep the bride-to-be happy, have fun, and make memories you'll never forget.
The best bachelorette parties are awesome fun,  but they can be a little stressful to plan. The best bachelorette parties fall somewhere in between a friendly ladies' night out and an out-of-control night of debauchery and fun – a carefully choreographed mix of wholesome catch-up time and "what happens at the bachelorette stays at the bachelorette" action makes the for the perfect bachelorette party. In charge of planning the big event? Here's a list of ways to get it just right.
Step 1: Pre-Plan.
If you're the MOH or a bridesmaid, you'll need to get together with the bride and discuss what she's always dreamed of as the perfect bachelorette party weekend. A few key points to make sure you decide on before getting into the details would be the bachelorette party location, timeframe, theme, and guest list. Does the bride-to-be want a big part of planning, or does she want it all to be a surprise? Who's paying for what, and how long do people need to save money for the bash? Who will need to ask for time off work? Make sure you get all of these essential details now, so when the real planning begins, there are little to no unknowns.
Step 2: Get the Ladies on Board.
Bachelorette party info should be sent out way ahead of time. This is important! It makes sure you can lock in the guest list and make sure everyone has an ample amount of time to plan and save up, in addition to being able to have everyone pitch in with planning. Online invites tend to be the way to go for this – they are fun, often free, and there's no risk of anyone losing the info!
Step 3: Set the Big Details and Deadlines.
When you have an idea of who's on board for the bachelorette, you can start planning the big details. Choose a hotel or Airbnb, find flights or rental cars (if the party is out of town), and make reservations for the must-haves (restaurants, spas, etc.) so you won't risk missing out! Set deadlines for booking and guests to send their cash, so there's no guessing on if Suzie will be paying for her part in the ladies' spa day.
Step 4: Order Party Décor and Party Games!
You've ironed out the details for the party – now the fun begins! Start looking for the itty bitty details – make a list of everything you want and need to take the party to the next level. Silly and cute Bachelorette party decorations, Girl's Night Out Games, Bachelorette sashes and tiaras, and personal details can take the party from great to perfect!
Step 5: Get There Early!
It's almost go-time! Make plans to get to the location of the festivities at least a half-day earlier than the guests – this ensures you can iron out any last details that you may have forgotten. Bring one or two of the bridesmaids as reinforcements to make sure everything is finished, so you can enjoy the party with the crew as they arrive.
Step 6: Party On!
The guests have arrived, the drinks are flowing, giggles are abundant – congratulations, your party is in full swing, and you've totally pulled it off! Now, the only job you have is to make memories with the bride and all of the guests, and to stay on top of the plans you've made and ensure you and the crew is in tow, safely and on time. Make sure you're having fun too – planning the big weekend can put a lot of stress on yourself, but remember that you're a guest too, and that you deserve to kick back and have as much fun as everyone else! Grab a drink and have some fun – you deserve it.
Let Groove help you put together the perfect, comical, and joyful Bachelorette Party for the blushing bride with Groove's collection of Bachelorette Party gifts! Below are some examples: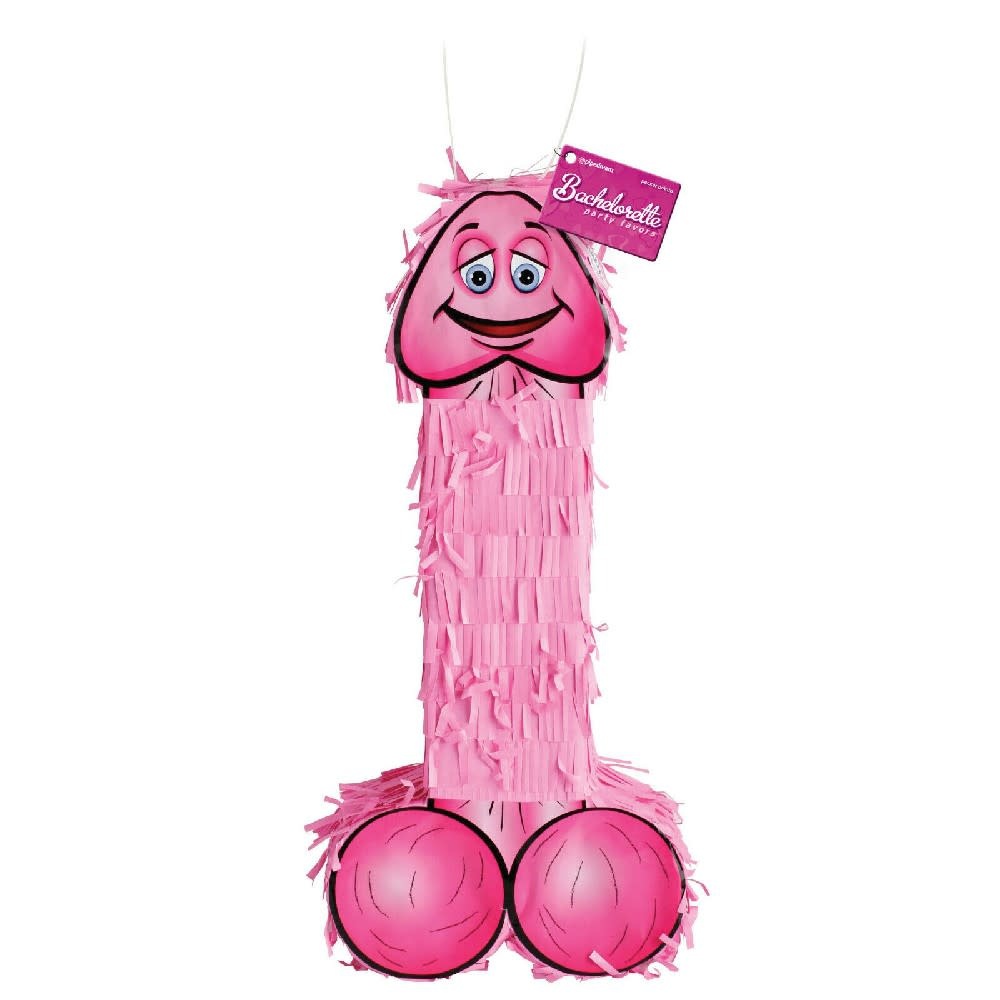 Pecker Piñata - Pink by Pipedream
This pecker is going to get it. It's the lucky bride's last chance to smack around the Pecker Piñata! You can fill this pinata with candy, condoms, beads or any other trinkets you'd like to give away at the Bachelorette Party.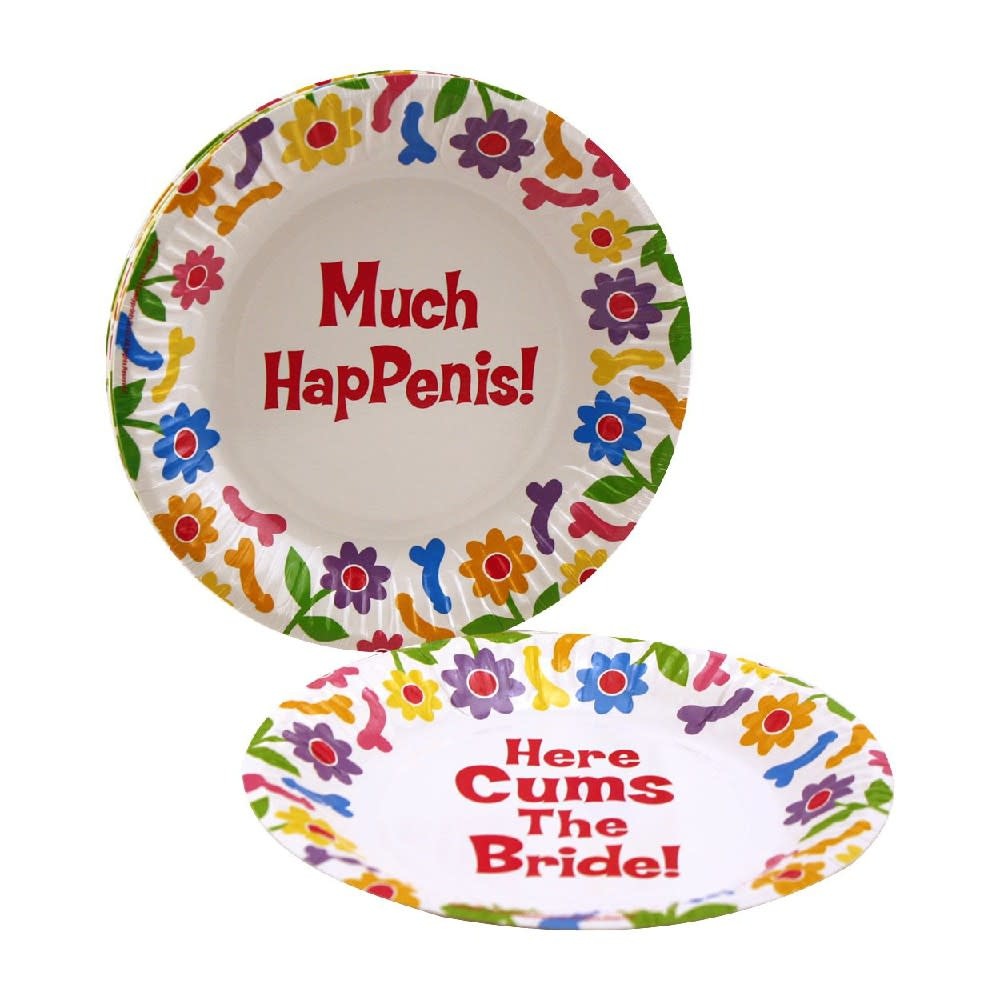 Bachelorette Floral Plates by Candyprints
These retro-looking colorful Bachelorette Floral Plates each display a different risqué message and are sure to make any Bachelorette Party more fun and hilarious!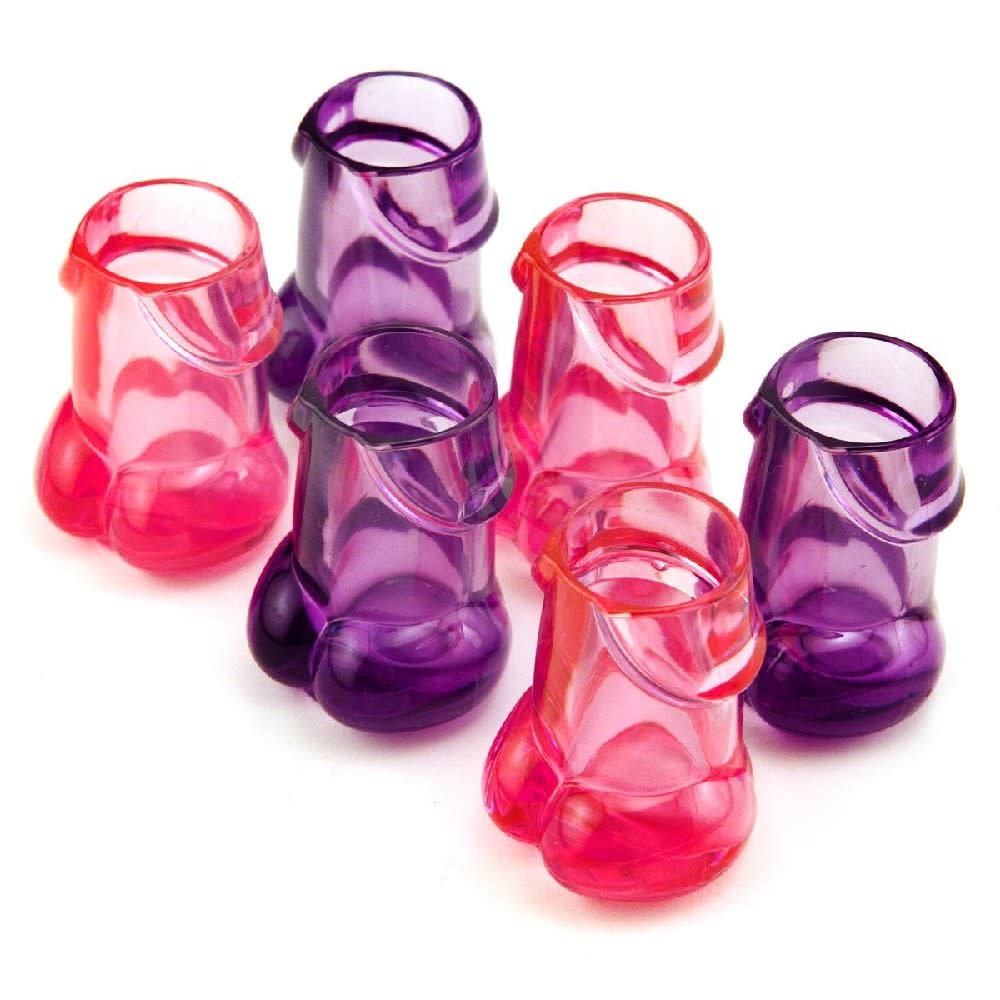 Bachelorette Party Pecker Shot Glasses by Pipedream
Make the girl's last night out an unforgettable one with these hilarious Bachelorette Party Pecker Shot Glasses!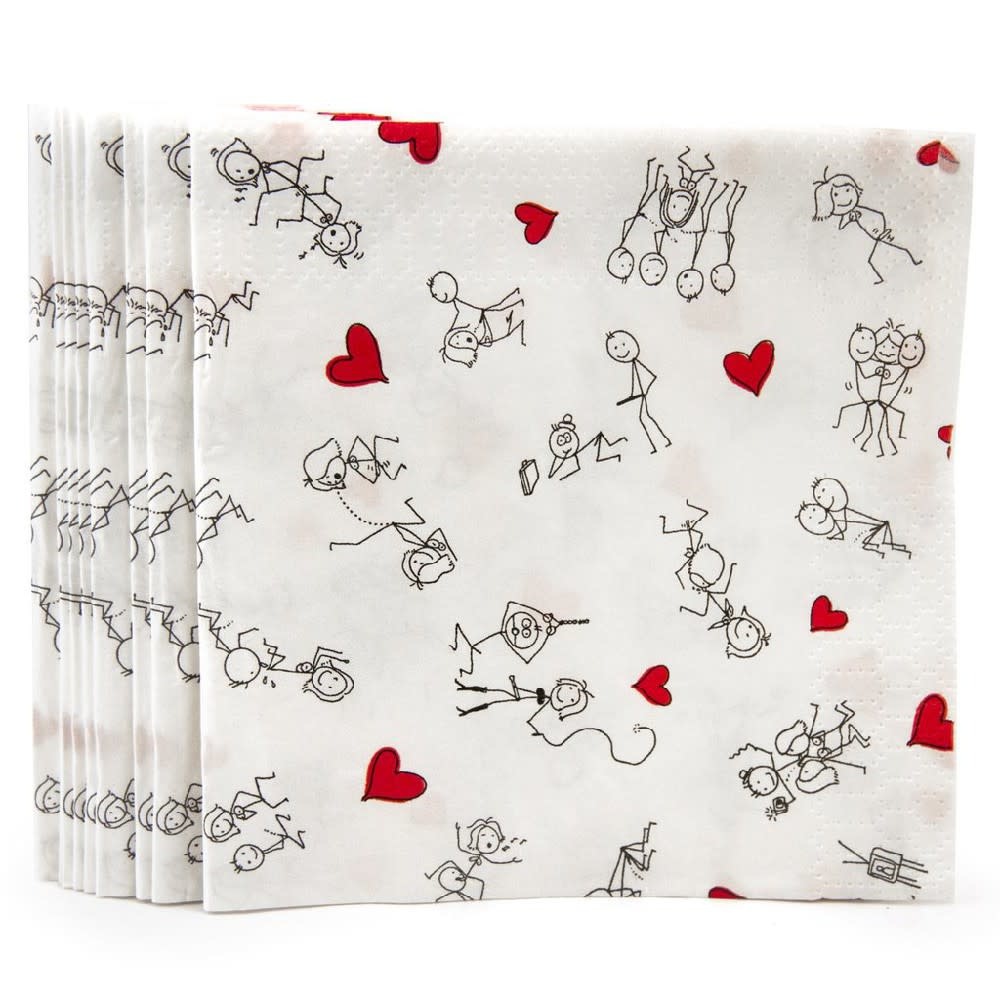 Stick Figure Sex Napkins by Candyprints
Juvenile? Definitely! Adorable? Without question! The naughty little stick figures that cover Candyprints' Stick Figure Sex Napkins may look cute, but don't let that fool you. They could be the naughtiest stick figures ever drawn.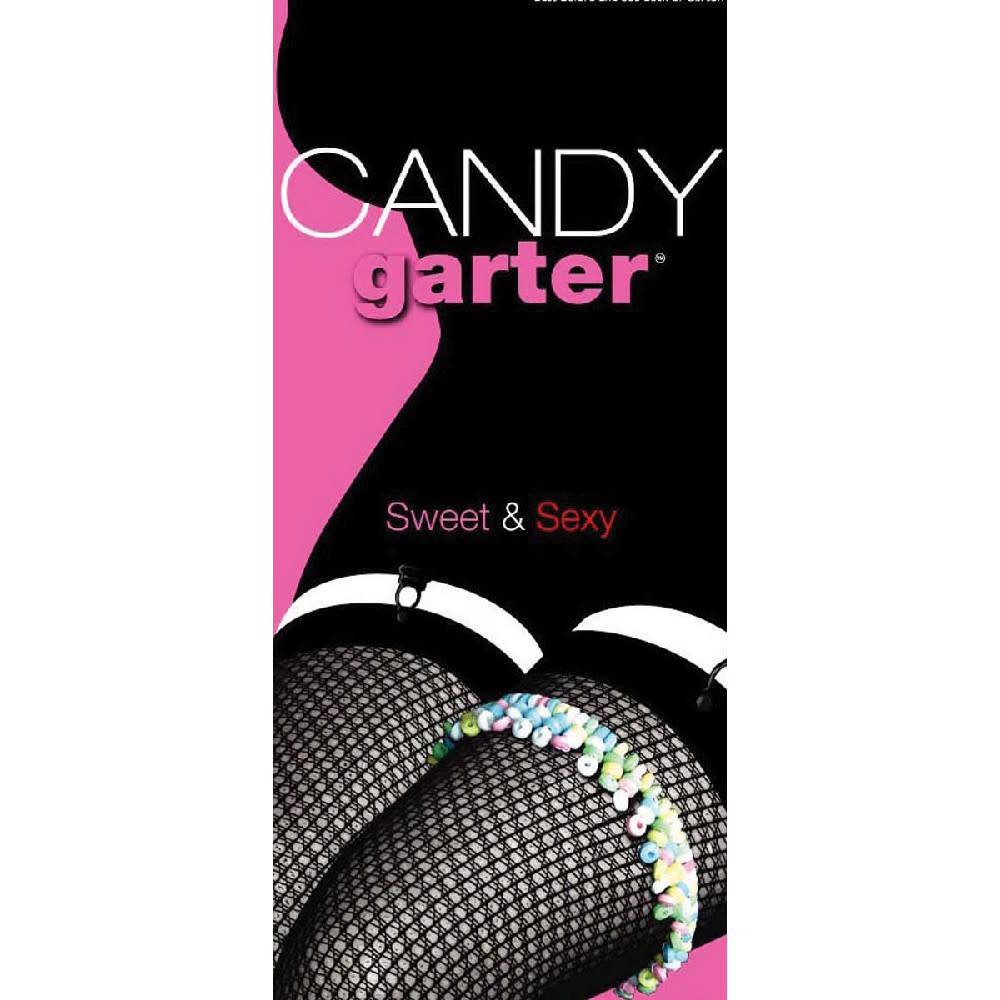 Candy Leg Garter by Entrenue
Equal parts sexy, fashionable, and delectable, this fun wearable treat is the ultimate in edible undergarments for the boudoir. Each stretchable item has traditional "candy necklace" beads with elastic strung throughout to create a one-size-fits-most garment or accessory - the ultimate Bachelorette gift.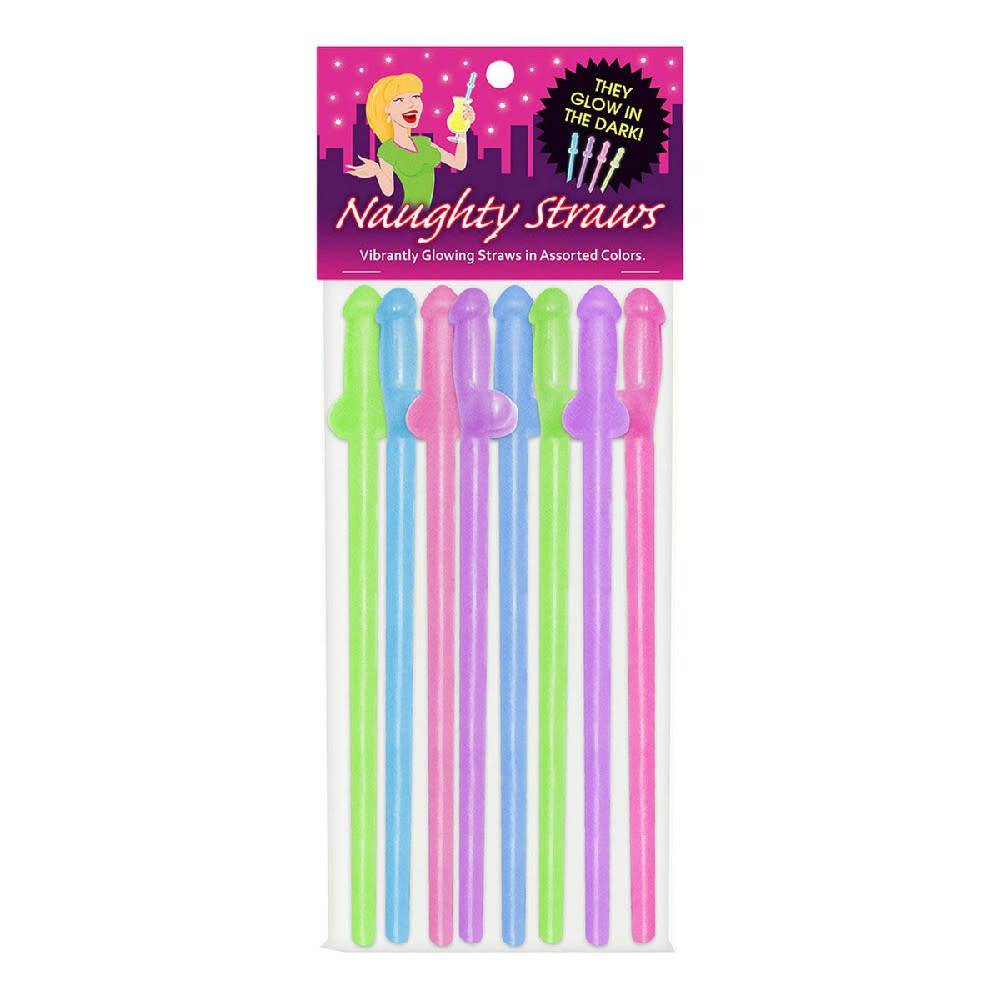 Glow Naughty Straws by Kheper Games
Perfect for any Bachelorette Party! Let your guests wrap their lips around the festive Glow Naughty Straws from Kheper Games. Each straw has a penis mouth piece that looks so inviting, your guests will be begging for their own naughty pecker straw.
Get Your Groove On In-Store or Online for the perfect Bachelorette Party In-Store or Online Today!
Leave a comment