SpareParts HardWear™ is a US based company which specialises in creating beautiful and durable harnesses.
Inspired by the lack of variation of harnesses on the market back in 1999; SpareParts HardWear™ set about to invent the ultimate harness. The company were driven to create a harness that could fit every woman whatever their size and shape; a sexy and stylish product which is comfortable and versatile for a variety of functions. SpareParts HardWear™ wanted to produce handcrafted harnesses using high quality materials...and they succeeded.
After years of research, development and testing (and a keen desire to get it right!), SpareParts HardWear™ officially launched the first and signature product in 2005 - The Joque™ Harness, followed by the Pearl Theo™ and recently the La Palma™, the first ever hand harness. SpareParts HardWear™ is continuously designing and developing new products.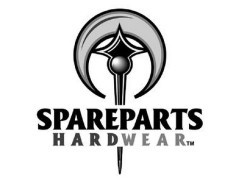 No products found