Fantasy Lingerie has been inspiring women to embrace their sensual side with their fashion-forward and innovative designs for more than 32 years.
Fantasy Lingerie believes that every woman should be comfortable in her body as well as her lingerie.
Fantasy Lingerie's eye towards quality fabrics, trims, and cutting-edge designs gives them the ability to craft a range of style options from fun and flirty all the way to elegant and refined. Fantasy demonstrates what they truly believe: That Sexy Is For Every Body.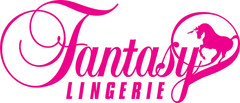 No products found